God always uses ordinary people to accomplish extraordinary things
Justin is the founding pastor of Hope City Church. In 2014, Justin and Trish felt God leading them to launch a movement of hope in the city of Indianapolis. At the time, Justin was on staff at a large church in Nashville, TN, and he and Trisha were nationally sought after speakers after writing their first book, Beyond Ordinary: When a Good Marriage Just Isn't Good Enough. But the burden for Indy and the desire to move home overcame their heart and they stepped out in faith to start Hope City Church. Justin continues to be a leading voice in the area of marital health and is co-founder of RefineUs Ministries. He is also on the board of Multiply Indiana, a church planting network with the mission of planting churches in the state of Indiana.
Trisha Davis loves people. She loves seeing people thrive. She loves seeing others win. It is that love that compels her to speak with honesty and transparency and call others to an extraordinary life. Trisha is co-author of her first book, Beyond Ordinary: When a Good Marriage Just Isn't Good Enough, teacher and co-founder of RefineUs Ministries and Hope City Church. She has a passion to share the hope of Christ through the local church.Trisha and her husband Justin live in Indianapolis and have five kids ranging in age from college to elementary school.
Becca has grown up in Indiana and started serving at Hope City after a mutual friend connected her with Justin. She believes that one of her biggest blessings in life is leading worship- what a privilege it is to provide an avenue for people to both bring glory to God and experience His presence as they draw near to Him! Becca leads our band and vocal teams, is one of our primary worship leaders and is passionate about creating a worship culture at Hope City. She is excited to see how God continues to move here in Carmel
Sara is passionate about using her creative gifts to serve Hope City. As creative director, Sara helps guide our creative team through series planning and execution and special event celebrations. Sara uses her background in photography and graphic design to provide digital content and creative vision to heighten experiences and engagement both at a Sunday morning service and on social media. Sara is a full-time Indy wedding photographer, wife and mother of two. She is fueled by her family and the incredible friendships that she has found at Hope City.
Nichol is the Director of Admin at Hope City Church. She is passionate about connecting with others and helping them add balance and organization to their lives so they can more freely focus on what really matters - their relationship with God and growing in love with family, community, and themselves. She is committed to helping people find hope in Christ. When Nichol is not at Hope City, she can be found spending time with family and hiking the beautiful trails of the many Indiana State parks.
Rachel is passionate about opportunities to connect with kids in meaningful and fun ways while pointing them back towards the love of Christ. She has spent the past 4 years teaching preschool and coordinating an elementary after-school program here in Indianapolis. Rachel enjoys planning and creating ways for kids to encounter the life-changing love of Jesus. She is excited to meet with children of all ages and help guide them towards Christ through HopeCity Kids.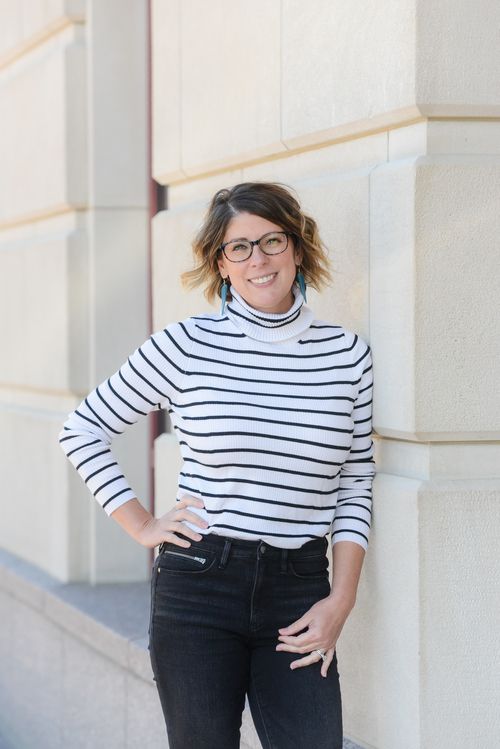 Cheryl is the Next Steps Director at Hope City Church. She is passionate about helping people find connection, community and purpose at Church; whether it's through small groups, serving on a team or attending one of the studies we offer, she wants to help you get connected. She is committed to helping people achieve a purposeful life in Jesus. Cheryl and her husband Ted have 4 children and have recently become empty nesters.
Michael is thrilled to be a part of the Hope City family. He loves taking on big projects and working behind the scenes to develop an impactful worship environment. Being raised in the Church, Michael started running sound and lights at 14 and then started playing drums in the youth praise band. He took a serious interest in stage and lighting design during his college internship at Northview Church. Outside of ministry, he plays percussion in Broadway style orchestra pits around Indiana. Michael is engaged to Becca Emch, and excited to be married at the end of April 2021.